Seth Lehner
Chief Executive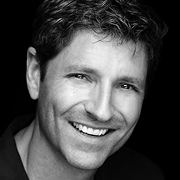 Prior to establishing 3L Distribution, Seth began his career in business working with large tire manufacturers securing polyethylene camelback film, used in the manufacturing production process. He was responsible for marketing millions of pounds of recycled pellets into consumer and industrial finished product applications. During this time he learned the plastic product and packaging manufacturing industry. In 1994 he established his first company, Manner Resins, Inc., which built distribution channels and established marketing opportunities for virgin and post-consumer thermoplastic to a wide variety of processors of thermoplastic raw materials. Under his leadership, Manner Resins became one of the largest post-consumer resin and aftermarket thermoplastic distribution organizations in North America.
Seth is a graduate of Syracuse University, Whitman School of Management. When he isn't selling plastic, you can find him running, cycling, alpine skiing and spending time with his family.
Kyle Lehner
President, Sales and Marketing
Immediately following Graduation from George Washington University in Washington DC, Kyle started a distribution business importing mosaic stone products from India to retail distribution and industry in the United States. Kyle then attended and graduated from the renowned Savannah College of Art and Design, securing a degree in Architecture. In 2010, he moved to Sacramento, California working as an architect prior to joining Seth at Manner Resins. While at the helm of the west coast office and top producer of Manner Resins, he built the remarketing business in new categories of sisal, jute and burlap. Kyle is credited with having recycled over 25 million pounds of these products within the United States. In 2012, Kyle helped his brother launch 3L Distribution Inc., and is currently President of Sales and Marketing of the company.
When away from his desk, you will find Kyle hiking, climbing, snowboarding and enjoying the great outdoors of the Far-West with his family.